"One of the best apps I've seen, clever and functional"
– LD Nursey
"It might be one of the most powerful networking tools to bring to a mixer."
– 148 Apps
"★★★★★ – Dale Carnegie would have used this app."
– Tim Reardon
(Likability Legend and Bestselling author of 'How To Win Friends and Influence People')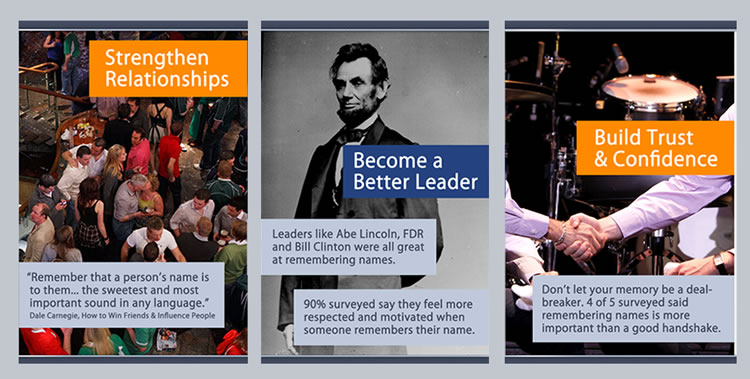 Ever forget names?
Namerick improves your memory of people's names using repetition and mnemonics modeled from memory 'athletes' and studies of the human memory.
Why People Love Namerick
FAST
– Name entry uses auto-complete with US Census data.
EFFECTIVE
– Techniques used by the world's best memory athletes
SIMPLE
– Easy for anyone to learn, use and master.
© 2012 – Namerick | download app | blog | about | Solar Powered Well Pumps | [email protected] | twitter – facebook | Share the gLove »